Jamaica 55 Boston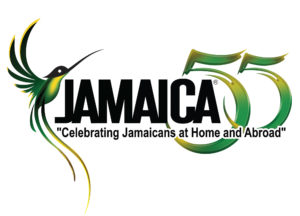 Join us as we celebrate the 55th Anniversary of Jamaica's Independence!
 Jamaica will celebrate the 55th anniversary of its independence on August 6, 2017. To commemorate this achievement, Celebrate Jamaica, Inc., in collaboration with the Jamaican Diaspora in Massachusetts, Boston JUMP, COJO, Jamaica Associates, and JCDS, is hosting a series of events to showcase Jamaica's history and rich culture.  These events will take place from July 15, 2017- August 12, 2017.  We expect to reach over 10,000 people throughout the six-week long celebration. There are more than 40,000 Jamaicans residing in the greater Boston area. Proceeds from the Jamaica 55 Boston celebration events will support domestic violence prevention initiatives and women's shelters in Jamaica.
We Celebrate Jamaica's History, Culture and Our Future!
Jamaica National Day (Independence Day) was first celebrated on August 6, 1962 by raising the National Flag, which signified the birth of the nation.This auspicious occasion is celebrated every year and the 6th day of August  is a National Holiday in Jamaica.. Jamaicans have played an integral part in the development of American politics, music, acting, sports and culture and cuisine. Celebrate the 55th Independence of Jamaica at our Independence Gala and Awards Celebration on August 5, 2017 with Nangie Williams, Mistress of Ceremonies. https://youtu.be/G_gGxOKmnfQ
Schedule of Activities
7/15/17 Jamaican Prayer Breakfast, 8 am-12 noon, Parkway United Methodist Church, 158 Blue Hills Pkwy, Milton, MA 02186. Admission: $20 Adults; $10 Children 12 years and under.
Join us on Sunday, July 15, 2017 from 8 am – 12 pm for a traditional Jamaican Prayer Breakfast, where a local roundup of Boston area Jamaican Pastors will officiate a service followed by a community breakfast with traditional Jamaican food.  The breakfast will be held at Parkway United Methodist Church, 158 Blue Hills Pkwy, Milton, MA 02186. These Pastors will give thanks for Jamaica's 55th anniversary and other accomplishments and advances that have been achieved by Jamaicans since Jamaica's independence.
The pastors who will be participating in the Prayer Breakfast are:
Rev. Dr. Wesley A. Roberts, Peoples Baptist Church, Boston, MA

Dr. Jacqueline Dyer, Peoples Baptist Church, Boston, MA

Bishop Beatrice M. Scott, New Hope Full Gospel Church Ministries, Mashpee, MA

Bishop Nerissa Wyzzard, Cambridge, MA
The event will include gospel performances by a Praise and Worship Team with Mr. Paul A. White, Jr., organist and Ms. Yasmine Campbell, vocalist and director. Menu items for the food portion of the breakfast include: ackee, saltfish, fried dumplings, callaloo, hardo bread, cornmeal porridge, fried plantains, eggs, ham, fruit salad, tea and coffee, and juice.
7/15/17 Boston JUMP Cookout, 12 Withington Street, Dorchester, MA 02124, 1 pm – 10 pm. Admission: $20/$30
7/16/17 Yard Food, Yard Style, and Labrish, 2 pm – 8 pm, Elks Lodge, Bishop Allen Drive, Cambridge. Admission: $25 Adults, $10 Children 12 years and under.
Yard Food, Yard Style and Labrish is a Jamaican "yard style" back yard party with authentic home-style Jamaican food, storytelling, island music, and games. The event will be held on Sunday, July 16, 2017 from 2-8pm at the Massasoit Elks Lodge, 55 Bishop Allen Drive, Cambridge, MA 02139.  Local Jamaican actress, writer and folklorist Marcia Fearon will share Louise Bennett stories and others are welcome to share Jamaican folkloric  stories and other stories. The Hon. Louise Simone Bennett-Coverley, affectionately known as Ms. Lou,  is one of Jamaica's most loved Folklorist, and Writer. Learn more about Ms. Lou here: https://www.youtube.com/watch?v=C181G_s7h-s
While enjoying authentic and delicious Jamaican food, patrons will jam to the tunes of reggae music by DJ Bonify while competing in the Domino, Jamaican Ludi, and potato sack (Crocus bag) race competitions. There is something for everyone! Tickets are $25 and includes a traditional Jamaican meal with two proteins and two sides accompanied with old fashion lemonade. Snacks and alcoholic drinks such as rum punch and sorrel will be for sale. Menu items choices include: "Mackerel Rundown", callaloo, curried chicken, jerk pork, "Manish Water," fried dumplings, plantains, Jamaican style carrot and cabbage slaw,  Jamaican style rice and peas, boiled dumpling, green bananas, Jamaican chicken soup, roasted breadfruit. cornmeal pudding, potato pudding, black cake, banana bread, tamarind balls, Bustamante ("Bus Mi Jaw"), coconut drops, gizzadas and more!
7/21/17 Caribbean Movie Night featuring "Jamaica Green Card" followed by discussion with Director Cleon James 6 pm-9 pm, Mildred Community Center, 5 Mildred Ave, Mattapan, MA 02126
Local film Director Cleon James will have his film, "Jamaica Green Card" featured at Caribbean Movie Night in Boston on Friday, July 21, 2017, 6-9pm at the Mildred Community Center in Mattapan. The movie is followed by a discussion with its Director Cleon James. Check out the Green Card Movie Trailer.
"Jamaica Green Card" is based on Caribbean people making their way to the United States all seeking the American dream. The story explores the decisions they make and how they get to their goals — following the ups and downs and misconceptions that can be formed in a bid to obtain that Green Card. Cleon James is an independent film director. A Jamaican-born videographer, he has written film featuring a number of Caribbean nationals based in Boston, Massachusetts. Hailing from the north-western city of Montego Bay, James' love for television and film was apparent from an early age and he thanks his family for "always supporting and encouraging" him to pursue his dreams. Currently Resides in Boston. Additional film releases are "Blood Shed," "Facing Reality," "Foreign Exchange," and "Jamaica Green Card."
8/5/17 Jamaica Independence Gala and Awards, 8 pm – 1 am, Prince Hall Grand Lodge, 24 Washington Street, Dorchester, MA 02121, Admission: $60
The Massachusetts Diaspora celebration of Jamaica's 55th Anniversary, will host the Jamaica 55 Independence Gala and Awards Ceremony on Saturday, August 5, 2017 at William E. Reed Auditorium, Prince Hall Grand Lodge, 24 Washington Street, Dorchester, MA 02121. This event is to heighten public awareness of the outstanding achievements of the Jamaican Diaspora to the – US community and the presentation of awards to those who have made significant contribution to Jamaica and the Jamaican communities in MA, New Hampshire, Vermont, and Rhode Island. The evening's event will also include a VIP reception and an auction. The charitable recipients of this event are domestic violence prevention initiatives in Jamaica. Nangie Williams will be the Mistress of Ceremonies. https://youtu.be/G_gGxOKmnfQ
7/30/17 – 8/6/17 Annual Jamaica Independence Arts Festival by Jamaicacaribe Choral Dramatic Society (JCDS), All Saints Church, 209 Ashmont St, Dorchester , MA 02124 (Free)
This annual celebration is organized by Jamaicaribe Choral Dramatic Society (JCDS). Currently, all preceding events are at the All Saints Episcopal Church and Peabody Hall, 209 Ashmont Street, Dorchester, MA. Admission is free. Please RSVP for the Annual Jamaica Independence Arts Festival.
See details of festival events below:
7/30/17 – Jamaica Independence Service & Reception, 5pm -7 pm

8/1/17 – Emancipation Celebration, 6pm – 8pm

8/2/17 – Story Telling , Poetry and Prose, 6-8pm

8/4/17 – Folk Song Concert, 6-8pm

8/6/17 – Independence Civic Reception, 5-8pm
8/8/17 Jamaica 55 Reggae Night in the Park, 5:30 pm – 8:30 pm, Playstead Parkstand, Franklin Park, Dorchester, MA (Free)
Jamaica 55 Reggae Night in the Park is hosted by Elma Lewis Playhouse in the Playhouse in the Park summer music series by Franklin Park Coalition. Two top local reggae bands will be featured at this picnic style community celebration of Jamaican music and culture. Reggae Night in the Park will take place at the Playstead Parkstand in Franklin Park. Local Caribbean food will be for sale. This event is FREE, however, we ask for an RSVP to stay connected to our activities celebrating Jamaica's 55th Independence. RSVP here.
8/12/17 Jamaican Visual Artists Show and Reception: cancelled until further notice
Contact Information:
Celebrate Jamaica, Inc.
Jamaica 55 Boston Celebration Tickets: https://celebratejamaica.eventbrite.com
Email: jamaica55boston@gmail.com
Video promo:  with Nangie Williams https://youtu.be/G_gGxOKmnfQ
Telephone:  617-778-0021
Facebook/Twitter/Instagram @JA55Boston